Top 5 Products for a Summer Glow
When summer comes around, the universal makeup look tends to become glowier and glowier. A perfect glow can be achieved with the help of both skincare and makeup, rather than just dousing yourself in golden highlighters. Keeping the skin exfoliated and moisturized will help contribute to the best summer glow.
An Exfoliant
Exfoliating your skin is important for maintaining radiance and glow because it gets rid of dead skin cells, preventing them from clogging up the skin and causing dullness and breakouts. There are physical exfoliants, such as scrubs, as well as chemical exfoliants on the market, and for my skin I much prefer chemical exfoliants. I'm quite prone to redness and a bit of rosacea, and some scrubs tend to exacerbate that. I've been loving the Pixi Peel & Polish though, which is the best of both worlds. It uses natural fruit enzymes and lactic acid to loosen dead skin cells and chemically exfoliate the skin, while cellulose and sugar cane extracts gently polish away that dead skin to physically exfoliate. It's a super quick step that takes less time than a traditional mask, only five minutes or less, and it leaves the skin super bright, smooth, and radiant.
 
A Facial Oil
I love using oils on my skin to keep it nourished and plump. I typically would only use them at night, but recently I've found a great option that you can use during the day that's light enough to work well under makeup, and nourishing enough to really amp up a glow. The Biossance Vitamin C Rose + Squalene Facial Oil is a new favorite that definitely drew me in with the pretty packaging, but the results speak for themselves. After a few weeks of use I definitely notice a difference in the brightness of my skin. Squalene is becoming quite the popular skincare ingredient, and it helps to really deeply hydrate the skin without feeling heavy at all. Another favorite Squalene oil is the one by Indie Lee - both of these use plant-derived squalene, rather than the traditional origin of shark livers.
Liquid Blush, Bronzer, and Highlight
You're probably running for the hills if you have oily skin right now. But hear me out, I think liquid products are better for oily skin than cream products, at least. Liquid products tend to just melt into and become one with the skin, acting as more of a stain and looking quite natural. These kinds of products are perfect for a summer glow, when you're wanting to look like you've just laid out by the pool all day.
A peachy blush is a must for summer - the Glossier Cloud Paint in Beam is one of my favorites, and a product that's basically foolproof. It's quite pigmented at first, and a little goes a long way, but it really just blends itself as you tap it into your cheeks. Beam is the prettiest peachy pink that will be flattering on many skin tones.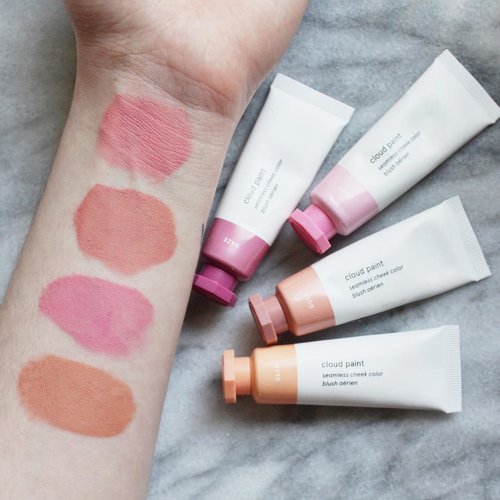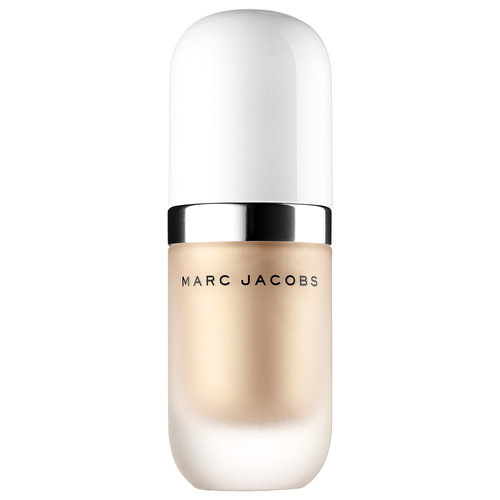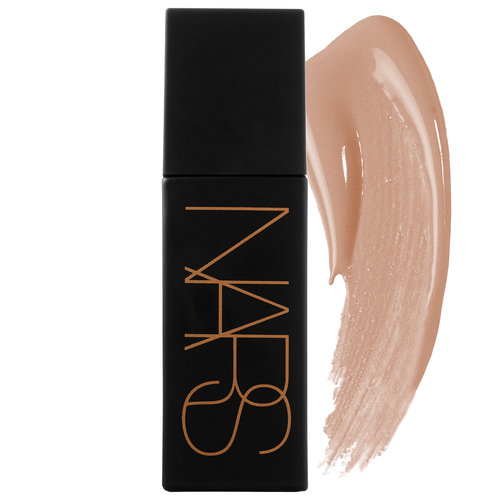 I'm new to the world of liquid bronzers, but I've fallen head over heels for the NARS Liquid Laguna Bronzer. I found the original Laguna a little too dark for me, but the liquid version is easy to sheer out (or build up if necessary) and gives the perfect sun-kissed look to the skin.
Like the blush, a highlight that's a little more peachy and golden is going to look perfect on summer skin and really give the look of a sun-kissed glow. The Marc Jacobs Dewdrops Gel Highlighter is one of my favorites - a little goes a very long way, and it blends out seamlessly on the tops of the cheekbones, bridge of the nose, and cupid's bow. They leave a gorgeous golden peach sheen on the skin that just screams summer.
What are your top picks for this summer?
Follow me on Instagram @dadmunk for more of my favorite products and recommendations!