Cindy's Top Shelf: Hair Saviour
Fall is swiftly approaching and as we bid adieu to Summer, I'll be saying hello and giving an extra warm welcome to some hair products. I'm not sure about the rest of you but I can't be bothered to do much to my hair in the warmer seasons. Not to mention the heat just makes everything drop and go limp straight away - buns and braids are my go-tos. But as the weather cools down, the chunky sweaters come out, and the holiday season approaches, I like to style and curl my hair a lot more. Although I do tend to keep a lot of my hair products the same throughout the year, there are a few products that I switch around as the weather cools down and the more heat styling products I re-introduce to my routine.
In the middle of summer after I came back from a trip abroad, I decided to chop 6+ inches off my hair and go for a textured lob. My hair used to be quite thick but as I get older, I feel as though it's starting to thin a bit (I know - the horror). I ended up picking up this IGK Texturing Spray as I'd been wanting to try one and read some rave reviews on this one in particular. It smells just like the beach, reminds me of vacation time, and adds a little extra grit and oomph to your hair without being overly sticky/tacky or untouchable. This is one I know I'll love through the colder seasons as it's perfect for second/third day hair and giving a little spritz of life and help to your hair.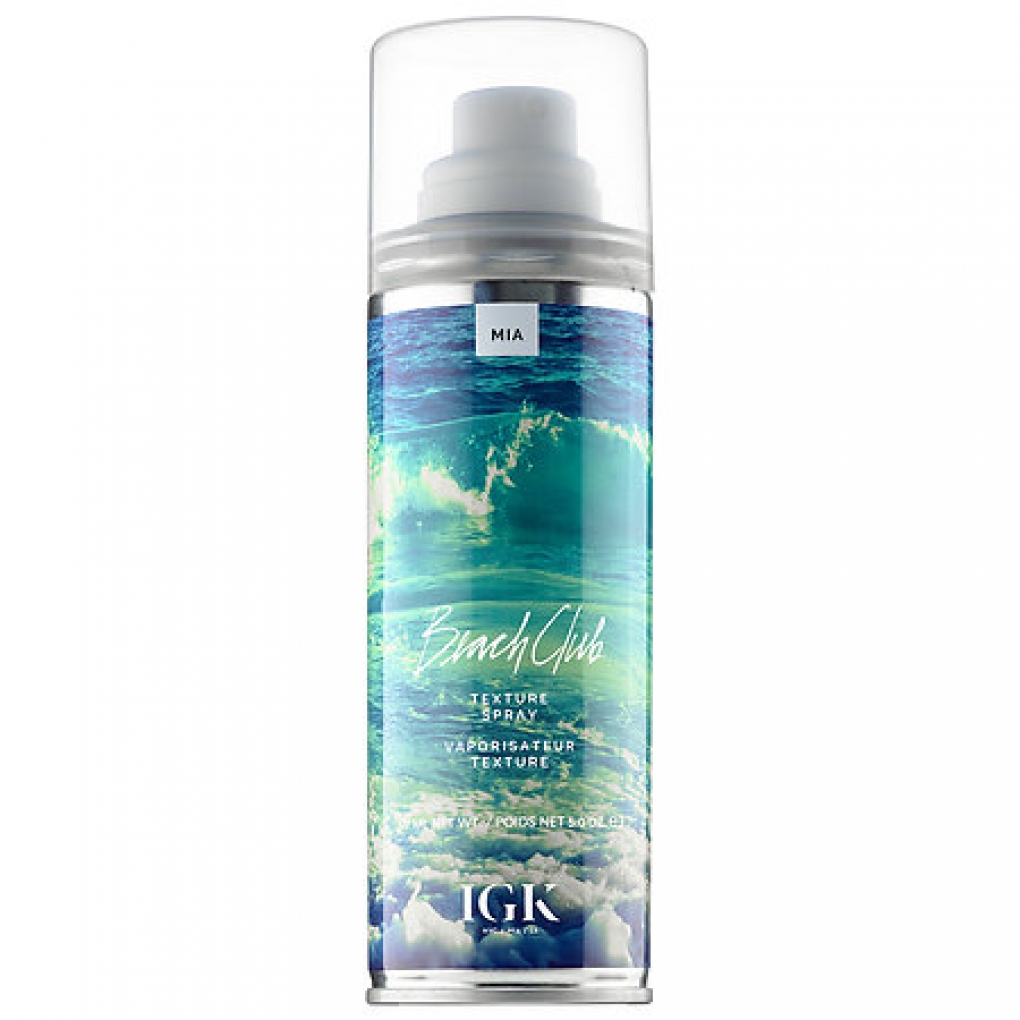 I was never big on using heat protectants when I was younger as I absolutely hated how sticky they made my hair feel. I felt like the product was sticking to my hair and I was essentially burning the product into my hair (?) - idk what really happens but I was not about it. I also hated how grimy it made my hair straightener. So for years I didn't use heat protectants and while my hair never fried or looked unhealthy, I'm sure I was adding a ton of damage to it. As I switched to (mostly) SLS-free hair products and introduced some heat protectants to my hair, I can say that it's never looked better. I'm Asian but I don't have that typical pin straight silky smooth hair - mine has a slight wave to it and leans towards frizzy. But since I've updated the way I treat my hair, my hair has been growing out a lot smoother and tamer. I'm alllll for it. One product I've been using close to religiously has to be the Davines Oi All In One Milk. Annoyingly this one is quite a pain to get a hold of and while I used to get this on Cult Beauty, they aren't shipping it to me in the US anymore (brb while I cry internally). I know I can get this at certain retailers, but it does cost an arm and a leg. I love the smell of the Davines one and it leaves my hair feeling silky smooth. Paired with my all time favorite WET Paddle Brush, no tangle stands in my way. When I use this my hair dries a lot quicker and my hair always feels so soft the next day. (The first time I used this I pretty much went up to my friends the next day and demanded they touched my hair - they were v impressed too.) I can feel this bottle steadily getting lighter so I decided to go in search of another product that may be easier to access. Enter in the OUAI Smooth Spray. This one has a finer mist, unlike the Davinesone which is more of a jet spritz, which makes it easier to spray before styling. I've been alternating this with the DavinesOi Milk since I got it and have been really liking the results. My hair styles so much quicker and looks so shiny and smooth. The one thing I'm not too keen on is the scent - it's a bit too overly fragranced for me. It seems like most products from OUAI are that way, but I just wish more smelled like the Hair Oil / Rose Oil as those are more up my alley. The scent does fade after you style your hair so if you're sensitive, I don't think it will bother you too much.
Two products I love to reach for to use on dry hair are the PHYTO Phytokératine Extrême Exceptional Cream* and OUAI Hair Oil. Because they can be used on both wet and dry hair, they're a lot more versatile if you're looking to have less products in your collection. While both can be used with wet hair, I tend to like to reach for these with dry hair. It makes it great for adding a little life back into the ends of hair when you're on day 2/3 hair and beyond. These are both lightweight and leave your hair feeling soft and silky to the touch. Added bonus? They both smell incredible. Luckily my hair has been in pretty great shape lately as I haven't been heat styling as much and I had chopped off so much of my dead ends a little while back. But as hair styling season approaches, I know that these two will be ones I reach for much more. And these both can be mixed with either of these heat protectants above for extra protection and possibly the softest hair you've ever had!
There you have it - my top 5 hair saviors as we transition from Summer to Fall. What are your favorite products to reach for and have you tried any of these?
xx Cindy
FOLLOW ME ON INSTAGRAM @CHYISM FOR A CLOSER LOOK AT MY FAVORITE BEAUTY BITS / HEAD TO MY BLOG FOR MORE BEAUTY & LIFESTYLE.
* PRODUCTS WITH AN ASTERISK HAVE BEEN SENT TO ME FOR CONSIDERATION, BUT ALL OPINIONS REMAIN MY OWN. THIS POST CONTAINS AFFILIATE LINKS.