Hawaiian Beauty Products
I've never been to Hawaii, but if the island is as great as its skincare, I should book a trip ASAP. Today, I want to talk about some Hawaiian skincare products that not only smell like a tropical smoothie, but also give your skin the radiance it craves in the summertime.
Leahlani Skincare Aloha Ambrosia Elixir & Mermaid Mask
Leahlani Skincare always has amazing products. All of their products are 100% natural, smell delicious, and are packed with skin-loving superfoods to make your face glow for days.
The Aloha Ambrosia Morning Moisture Elixir is the most lightweight oil serum I have ever used. Once it has fully absorbed, your skin is left feeling soft and hydrated without the oiliness. I use this serum whenever my skin starts to look dull or fatigued. The best part is that it smells like honeysuckle. The Mermaid Mask is basically a highly-concentrated green smoothie. It has a thick, green texture due to ingredients like raw honey, spirulina, and chlorella. This mask is a powerhouse for detoxifying and evening out skin tone. It also doesn't dry out skin or cause redness, making it perfect for sensitive skin types.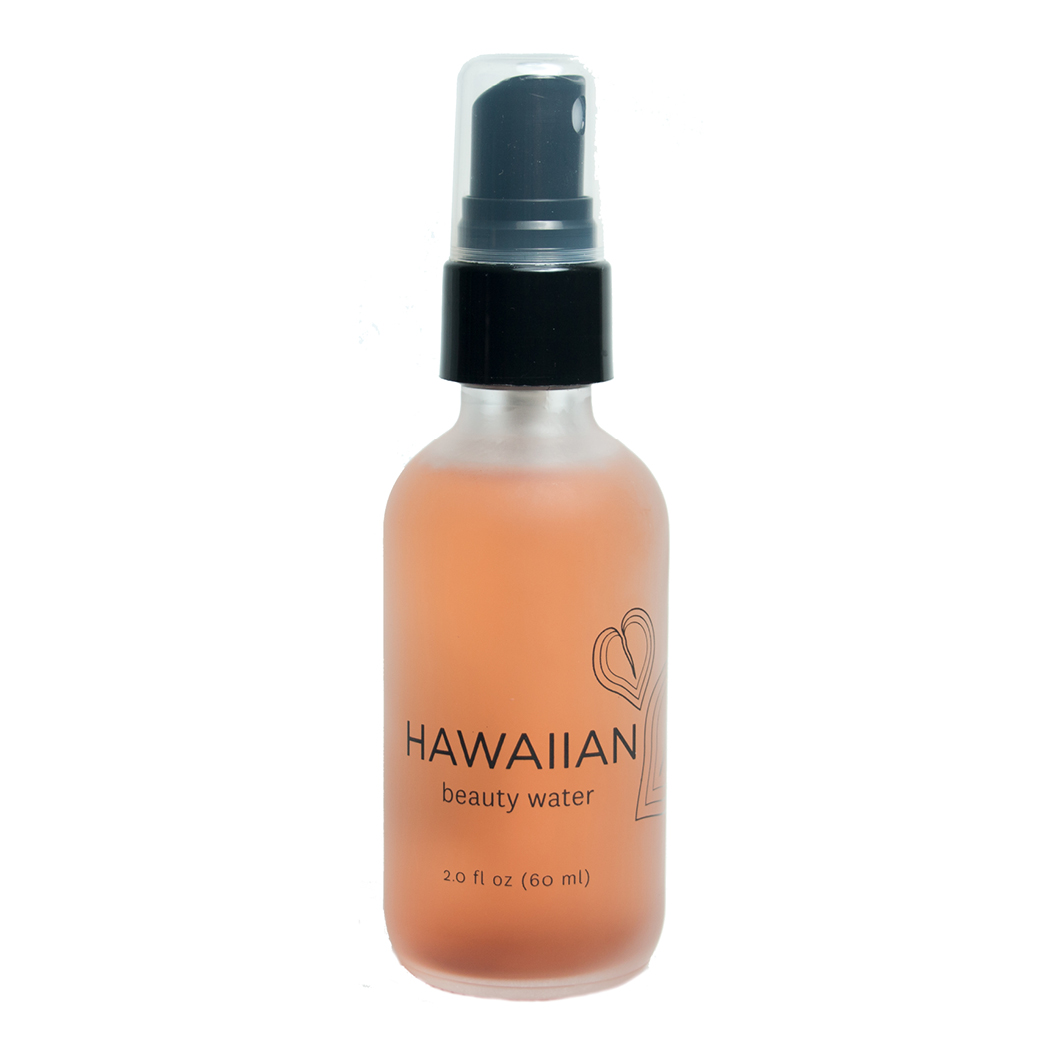 Honua Skincare's Hawaiian Beauty Water
Here's another all-natural skincare brand for all you green beauty lovers out there. The Hawaiian Beauty Water is an exfoliating toner that contains hibiscus, pineapple enzymes, willow bark, coconut water, and Hawaiian sugar. Sounds delicious right? I've used this toner every morning for almost a month now and I've already noticed that my pores are much more refined. It has also helped my acne a great deal due to the gentle daily exfoliation.
Alba Botanica Hawaiian 3-in-1 Cleansing Towelettes
The last product I want to talk about is from the organic skincare brand, Alba Botanica. Most of their products are geared towards detoxifying the skin and don't break the bank. These cleansing towelettes are a multitasking wonder when I travel and have become a staple in my beauty arsenal. They contain pineapple enzymes to cleanse and tone the skin while gently removing all makeup, even non-waterproof mascara, hence the 3-in-1 aspect.
What tropical products have you tried and loved?
Until next time, Megan.