Unisex Fragrance Picks
I don't know about you guys, but I feel like unisex fragrances have been on the rise lately. Personally, I couldn't be more excited about it. As much as I love feminine fragrances, I also love smelling like the sweater of a man who spent the last month at a log cabin - weirdly specific, I know. Unisex fragrances seem to find a solid middle ground that can honestly make all your weirdly specific perfume dreams come true. Here are a few brands that have perfected them: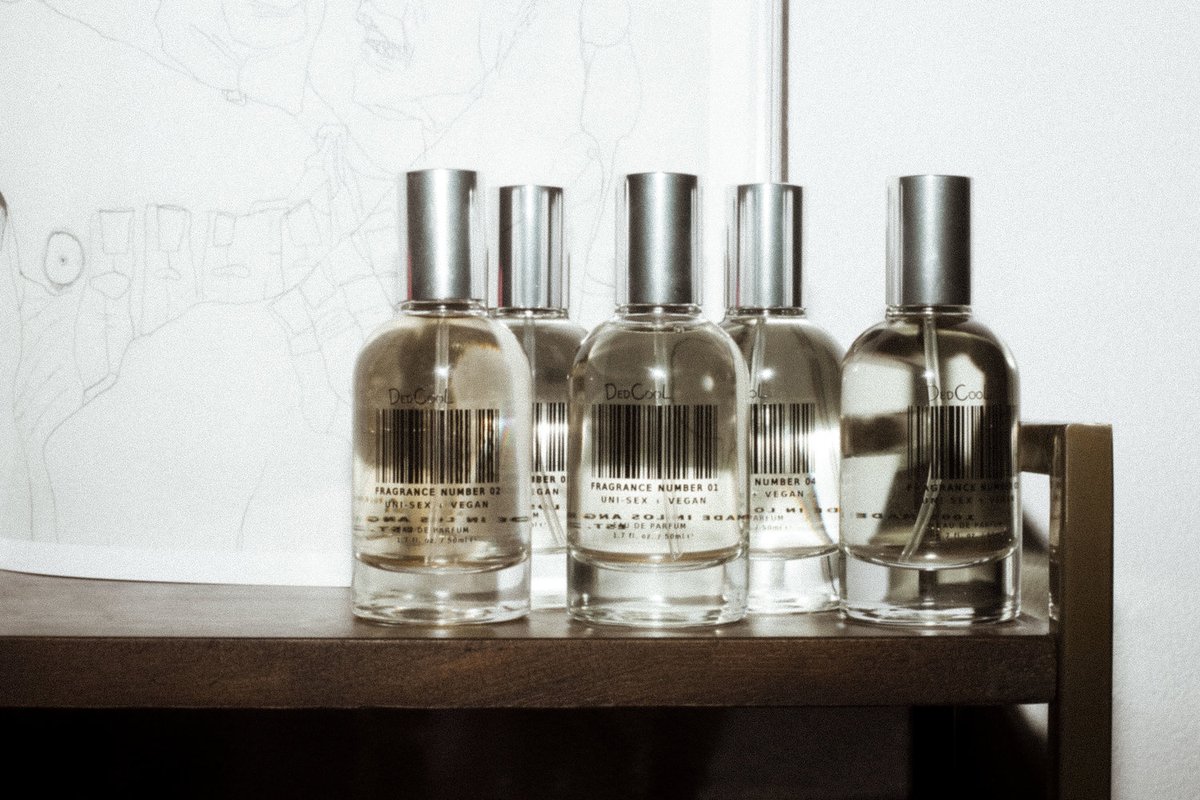 DedCool's girl boss founder Carina is truly changing the perfume game with her vegan, non-toxic, unisex fragrances. Unique and familiar notes are combined in ways that are truly just delectable. My favorites are 03, which is the perfect balance between warm and fresh, and 01, which is both sweet and sensual. I also love that these are more on the affordable side for fragrances!
D.S. & Durga are known for their super unique, small batch scents that each are inspired by real stories. They're designed with the idea that fragrances can be switched out based on your mood in mind - which is honestly right up my alley. I've been wearing Mississippi Medicine my entire adult life; it's a spicy and warm mix of birch tar, viola, white spruce, and incense. I'm also dying to try Bitter Rose, Broken Spear and Poppy Rouge.
Beyond the minimalist, Instabait packaging of Commodity lie some truly luxurious unisex scents. With three different collections (White, Black, and Platinum) on offer, they seem to have a scent for just about anyone. I personally love both Book, which prominently features sandalwood and eucalyptus, and Whiskey, which is as delectably warm and spicy as it sounds.