Dineh Mohajer of Smith & Cult
Meet Dineh Mohajer, co-founder and creative director of Smith & Cult, a beauty brand best known for its nail polish. As creative director, Dineh works hands on with every aspect of the brand, from packaging design, naming color shades, photoshop and graphic design, to product formulation.
Dineh originally started her first company Hard Candy as a way to escape the stressful reality of her rigorous biochemistry/pre-med university curriculum. During college, Dineh would study for the MCAT entrance exam every Summer, and volunteer to work on medical studies. Mohajer wasn't actually trying to create a business when she started, but wanted a fun little project that could act as a distraction and also give her the freedom to concoct never-seen-before pastel nail shades, and assign ridiculous names to them, adorning the caps with color-coordinated neon jelly rings. As Hard Candy grew, Dineh remained adamant that she didn't want to follow the rules and rather preferred to transcend traditional beauty constraints. Three years later, Hard Candy was acquired by giant LVMH (Louis Vuitton Moet Hennessy).
Mohajer went on to start Smith & Cult, a beauty brand inspired by her addiction to all things beautiful, which has been a constant throughout her life. Smith & Cult is representative of where Dineh is today and the experiences that brought her to this point. Every brand that Dineh has started has always been the product of her circumstances.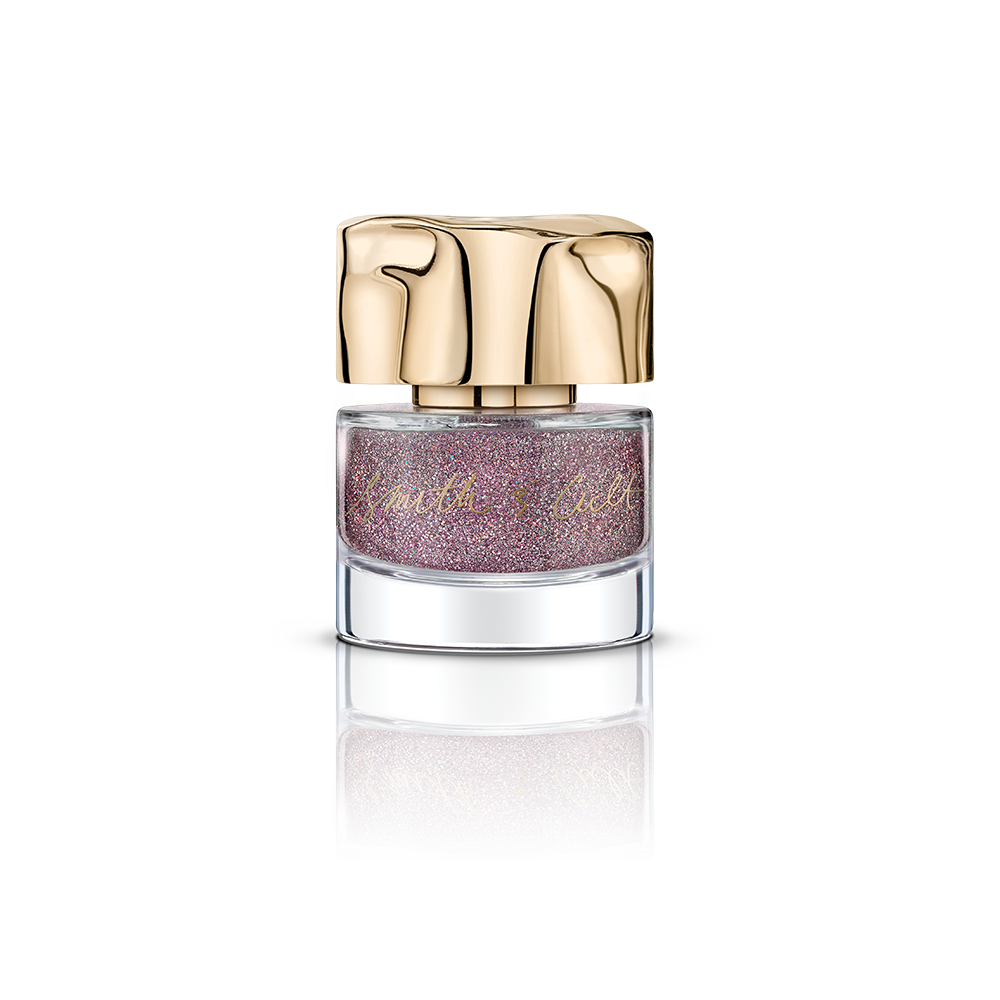 Dineh prefers to work at night, and finds that she gets the most creative inspiration when it's dark. Her days are all over the place, ranging from days where she's in meetings working on administrative tasks, and others when she works in the lab working with formulas or doing photoshoots for new products. "The one consistent day to day is that my mind is always chasing the next idea," says Dineh, "it's exhausting, but I wouldn't change it, I love every aspect of the beauty business."
Though she says her favorite Smith & Cult product changes on a daily basis, right now, she's loving the Book of Eyes in Soft Shock, a new eyeshadow quad palette that's amazing for achieving a super sexy not-trying-too-hard smoky eye.
Dineh's advice to aspiring entrepreneurs is to follow what you are truly passionate about, create products that you would actually want yo use, and to find unique ways to express your authentic voice through branding, packaging, social media, etc. "Teaming up exclusively with like-minded business and/or creative partners that share reciprocal trust and respect with you is critical." says Mohajer.
This year, Smith & Cult will be expanding into all new product categories, along with extending the product lines in their current categories. Looking forward, Dineh sees herself with a brand that she can stand behind and be proud of and believe that her mind will still be chasing the next beauty concept and continuing to break boundaries in the beauty industry.